trending hotels in Luang Prabang
FEATURED HOTELS IN Luang Prabang

You Tell Us
Tell my about your perfect vacation. Destinations, preferences, and what you would like to see and do.

We Work On
Based on your preference, we will create a few vacation plans, which will include your ideal travel experience

You Select Up
Book your vacation only when it fits your needs and desires, and you're happy with the itinerary.
Tailor Made Holiday Request
more about Luang Prabang Hotels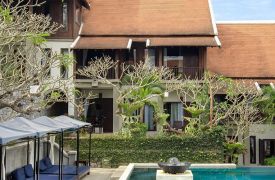 Topic: Laos
Luang Prabang Town is unlike anywhere else in the country. With stunning scenery and a cafe culture, it's a hybrid of European influence mixed with the laid-back Lao atmosphere. While you won't find any huge resorts in Luang Prabang, you will find the quiet luxury of high-end boutique hotels with impeccable service, amenities, and unbelievable views.
See details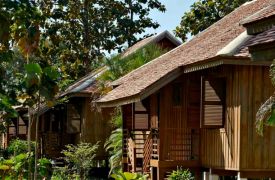 Topic: Laos
A stay at  Ecolodge will ensure you end every day as relaxed as you started it: perched atop a hill surrounded by mountains and rolling valleys dotted with tiny villages, the views couldn't paint a more idyllic picture of rural Vietnam. You'll also be putting money back into the pockets of locals, since this hotel employs regional indigenous people and funds their education with a portion of the profits. As you'd expect from any ecolodge, electricity usage is kept to a minimum, leftover food is fed to livestock, and all recyclable waste is duly recycled.
See details