When it comes to destinations to visit in Southeast Asia, Cambodia and Vietnam are top picks. In Cambodia especially, the architectural attributes crown Cambodia with unique, genuine spots to travelers and tourist who travel for recreation or several other purposes. As you already know, photographers are often thrilled when they see complex structures and amazing natural wonders in a location. There is no gainsaying that photographers who visit Cambodia will be filled immensely and be treated to extravagant natural areas alongside erected structures which will undeniably tempt tourist to take a tour and peer into the structures.

Architecture in Cambodia is stylishly and adequately displayed, there are exhibitions of nature's blessings, and you'd not want to miss out on them. Activities to be enjoyed in Cambodia is sectioned into two: You will enjoy seeing remarkable locations, and you will feed your sights with natural abundance, which no doubt will gladden your heart. This article, though, is primarily targeted at photographers who want to travel to Cambodia, but what if you aren't a photographer and still want to visit these locations that will be highlighted below? The good news is that you can! Modern technology has made it possible to take stunning images with our smart-phones, although they can't be compared with sophisticated digital cameras, they won't let you miss out on saving these breathtaking moments in a safe place where you can remember after your tour.

Therefore, ride with me, as I reveal Cambodia's stunning locations, that depict both nature and architectural structures. Thrilled by what you read, you will undeniably want to plan a trip; it can't just get better with Vietnam Private Specialist. Which handles everything from planning to booking, during and after trip, and impressive tour packages. But before then, hop and enjoy reading these stunning locations for photographers in Cambodia.

Phnom Penh Royal Palace.

This location, located in Sothearos Bvld, Phom Penh, is amazingly the first tourist attractions for photographers and anyone visiting the capital city of Cambodia. Royal Palace is the royal residence of King Norodom Sihamoni and the previous King. The Khmer style of architecture, the royal palace itself and the Silver pagoda adorn the sky with brilliant resplendent colors. The architectural style itself is jaw-dropping!
As a visitor, you are allowed to enter inside the royal palace, yet, you might not be allowed to gain entrance into the actual abode of the Royal Highness. You are expected to dress appropriately as a sign of respect for the Royals. Aside days with official functions, tourists are allowed to come within 7:30 am to 11 am and from 2 pm down to 5 pm. The charges for photography is ridiculously low, $10.
Banlung
This location offers photographers amazing shots that can be taken for free during their
travel to Vietnam and Cambodia
. This stunning location is a commercial and urban market place. Being the capital city of Ratanakiri Province, there are lots of natural wonders like waterfalls, national parks, hills, volcanoes. If you are an expert swimmer, you can have a few minutes dive in the water, with the taking of sea life pictures. There are diverse species, and yet, you can set to see how birds take their turn playing with water and trees. Your trip is incomplete if you wouldn't pay a visit to the Yak Lom Crater Lake that is another special treat for you. The region can be visited at any time during the year. Vietnam Private Specialist (vivutravel) can arrange the best budget hotel of your choice.
Angkor Wat
In south-East Asia alone, this location standout as the most excellent and impressive archaeological destination. It has noteworthy landmarks; there are diverse urban organizations, their large water stores. It represents religious, social, typical qualities and intricate engineering and archaeological structures. They are just quintessential! It can be found in Krong Siem Reap, Cambodia. With reasonable pricing of $20 to $60, you can enjoy amazing wonders and capture beautiful moments.
Battambang Bat Caves
The bat cave is just a location you can't only afford to miss. This cave is located in Battambang at the base of Mount Sampeou. There are several foreigners around the caves. Ever taking shots of bats in masses? Then, this is the perfect place for your
Vietnam and Cambodia tour.
Being that they are nocturnal birds, visit in the evening, then you will see thousands of bats fly out of these caves into the woods nearby, they will form unusual shapes in the sky, and if you are swift in capturing, you can capture as many as possible scenes. The trekking to the hill itself, give you serene locations to sight.
Kratie
Want to have fun with dolphins? Yes! That will give your
Vietnam and Cambodia tour
a boost. This location is best identified for the presence of dolphins. The stream around Kraite serves as a home for the uncommon sweet water Irrawaddy dolphins. So, primarily, the presence of the dolphin makes it a spot for travelers visiting or traveling to Cambodia. The stream here has several bright greens, and they revolve around water, and It has beautiful sandbars. Additionally, You need no pay as the entry is free!
Phnom Tamao Wildlife Rescue Center
Photographers especially are lovers, stunned lovers of wildlife. And if you are also thrilled with nature - animal wonders, welcome to this beautiful location for you. In Cambodia, this location is identified as the largest zoo. There are about 1200 rescued animals from about 102 species which includes endangered species like the Asian Elephants, Malayan sun bears, Pileated gibbon, Siamese Crocodile, and Tigers. This affordable price of $40 makes the location home for thousands of tourists who visit Cambodia. This region is located approximately 25 miles by road which is south of Phnom Penh.
Ream National Park
For your visit to Cambodia, this National Park in Cambodia is a must-visit for you. There are lovely spots for your discovery. There are several wildlife in this location that contributes to the planet's biological community. In the national park alone, there are over 155 types of birds. Apart from this extraordinary wildlife, there are watercraft stumbles on the waterway and through the mangrove channels, then right into the Gulf of Thailand Sea.
There are handy of recreational centers that allow tourists to stroll voyages through the mountain. Also, there are waterfalls, and there is an opportunity for you to go through safari voyages through the little warm-blooded creatures and winged animals. This location is found 18 kilometers from downtown Sihanoukville, towards Phnom Penh to the entrance of the park. The pricing is subject to the number of people, an expert at Vietnam Private Specialist (Vivutravel) will help you make an informed, yet necessary decision regarding how you can have a budget-friendly visit in this location.
Cambodia - Koh Rong
My list will inevitably be incomplete without the mention of this astonishing beauty. It is blessed with white sands, palm groves, pristine waters and several hotels and villages that are being inhabited by locals. These locals blow away and thrill off tourists and yet, capturing moments with your cameras won't get better here. There are several cuisines and local lifestyle. In this region, there are about four villages and more than 12 guesthouses and bungalow with style accommodations. There is no disturbing by traffic in this location. It is just a particular area for your immense enjoyment of nature's glory. And yes, it is the second most significant island in Cambodia. What a perfect spot for vacationing! Also, this location can be visited at any time during the year. With just $10, you can flex a boat ride.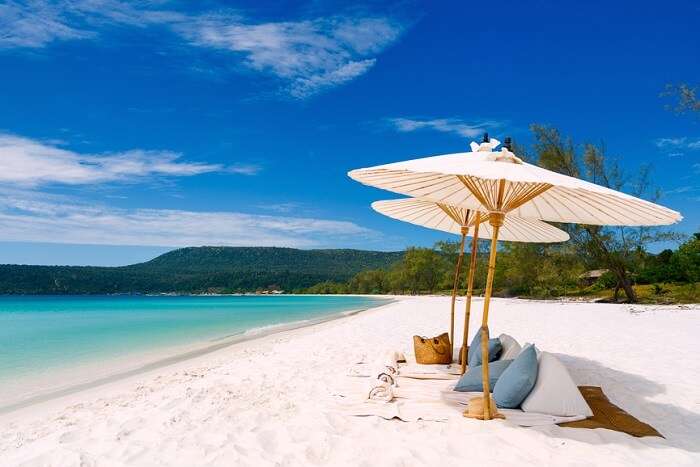 Bamboo Island
This location is identified as the Koh Russei. When you travel to Vietnam and Cambodia, this isn't excluded from tourists' list. Though small, there are a couple of beaches. You enjoy lovely serenity in its perfect form. It is best to place to isolate yourself from the distracting effect of technology. Even though there is a beautiful scene in the sky worth taking, you might want to take a picture of the local food that is being enjoyed, the culture, the traditional dance of the locals. Just like Koh Rong, you can visit this location at any time of the year.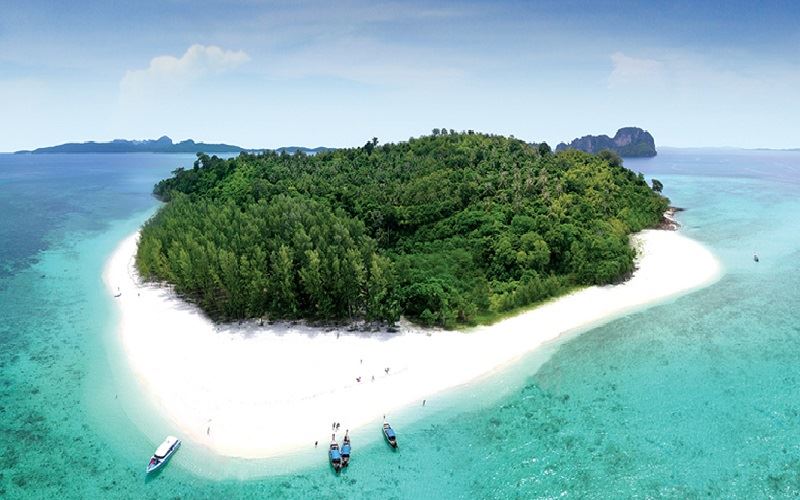 Prasat Preah Vihear
This location is identified as one of the most historic temples located in Cambodia. This region is profoundly different from the other traditional Khmer temples. And impressively, the beauty and offer it gives to tourists makes it to be one of the UNESCO World Heritage sites in 2008. There are just so many breathtaking pictures to be taken. You could have an incredible archive of view before you walk off the region. It is a sacred temple Castle - culled from the name. This beautiful site is located in the Preah Vihear Province. For a perfect pricing option, make use of Vivutravel, you would have a price within the range of $5-6. The opening time is 8 am - 4 pm.